UNIVERSAL SINTERED PRODUCTS AND MACHINERY are the only source in offering press to fit wire moulding fully automatic Hydraulic press. These machines are precisely fabricated at our sophisticated manufacturing unit using quality raw material. Besides, with an in-house quality testing facility at disposal, we ensure to make stringent checks upon these machines to confirm compliance with industry set norms and standards. Clients can avail these products from us at industry leading prices. The range offered by us includes Hydraulic press for automotive carbon brushes press to fit with single ended compaction. Compaction from two sides, Floating die compaction etc. which are designed depend up on the type of parts to be manufacture.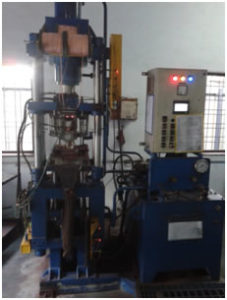 We are the only carbon company in India to practice press to size ( PTS) carbon bush machine (Cold press). PTS carbon bush for plywood industry's carbon brushes metal graphite grades for automotive: starter, alternator, air-Cond, power window and PTS carbon brushes resin bonded grades for electric power tools can  be made on this machines.
We are offering an optimum quality array of Hydraulic Press to Fit(PTF)wire moulding Press used for making automotive brushes, Alternators, Brushes for Power tools, Current Collectors, Power tool Blocks, Metal Graphite tablets, Metal Graphite blocks etc. with automatically press to flexible wire during moulding stage. Available in various models such as single ended compaction, double ended compaction, floating die compaction etc. Designed as per product Range. Tonnage range from 5 ton to 300 tons.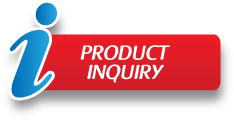 Application : –
Fully automatic press for carbon brushes with wire fixing arrangement during moulding stage

Press to fit wire moulding brush for automotive brushes

Press to fit wire moulding press for Alternators

For sintered part application

For making tablets for automotive combine function of wire moulding as well as blocks and tablets without wire.

Use for making Current collectors.

Can mould the wire of various length and diameter

Features : –

Foreign aircraft to fully digest and absorb carbon brush powder forming technology, designed with international advanced level. 

The machine pressed blanks in the die does not move when using the same way, the upper and lower punch compression moulding method, and thus uniform density, high pass rate. 

In the operation process can be carried out to adjust the amount of packing and pressure.