Universal Sintered Products and Machinery is a professional manufacturing company of Production line equipment's for carbon brushes. We Manufacture the fully-automatic Hydraulic press machines with press to size technology which are used to produce various kinds of  Carbon brushes as shown in the image below.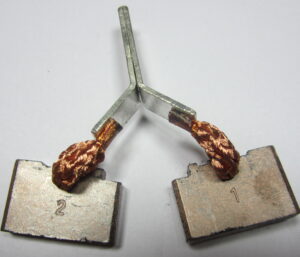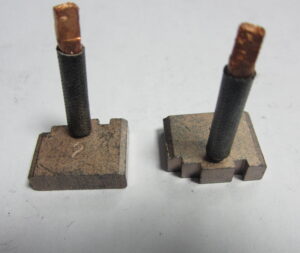 Our products mainly include: Fully Automatic Press to size wire moulding press for automobile and power tool carbon brush, Sigma Mixer, Ribbon Blender, Micro Pulveriser, Continuous Sintering Furnace, Automatic Carbon brush Bottom Grinding and chamfer machine,  Automatic Carbon brush Radius Machine, Automatic Tamping Machine, Spot welding machine, Manual Carbon cutting cum grinding machine, Manual arc and chamfer machine, Dust collector unit etc.
We are the professional company for manufacturing the carbon brush machines which are used to produce the carbon brushes for automobile.power tools and industrial carbons.we also provide complete carbon plant setup by supplying the machines along with the raw material and process details.
Now our company has become the domestic leading enterprise in the line of carbon brush machines. At present, few companies can produce the whole set of carbon brush machines with quality as good as ours. We have top manufacturing advantages to provide our users and customers with our highest quality carbon brush equipment. It is our mission and drive power to make better products for all the buyers at home and abroad.
We always provide good after-sales service for customers, such as quality warranty, spare part and wearing part supply and overseas equipment installation and adjustment which will make buyers 100% satisfied. We are glad to accept customers' technical advice to improve ourselves to a higher level at any time. Thus, we can support customers all the time and customers are our eternal God. Let us work together and create the best value.
So if you require any machines for carbon brush process Universal sintered products and Machinery is the perfect solution to meet your requirement.
For any queries please contact at our given details.Let us know for the machine you are interested.